Countertops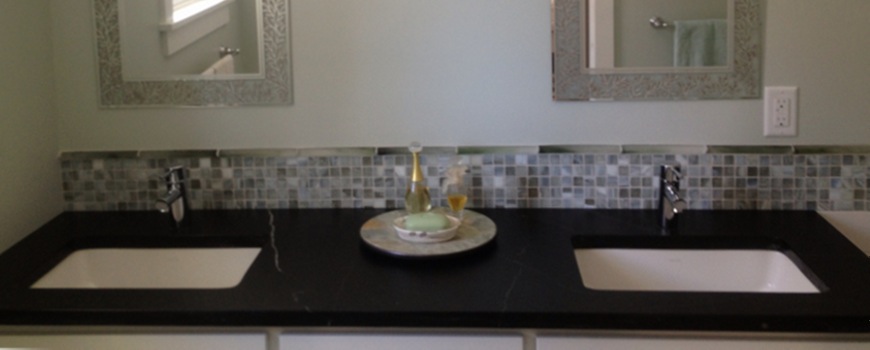 Dreaming of a new countertop?
Whether your room simply needs refreshed or an entire makeover, we can help you find that perfect kitchen countertop or bathroom vanity top.
Maintenance-free quartz
Practical, durable and beautiful. Today's quartz is available in a range of colors and styles. It's stain-resistant and never requires sealing.
Natural, elegant granite
For a one-of-a-kind countertop. Each granite slab is as unique as a fingerprint. Durable but requires some maintenance.
Warm, rich soapstone
Rustic and traditional yet versatile enough to look at home in a modern setting. Colors range from ash gray to charcoal black and may have green or blue flecks. Resistant to heat and staining.
Why choose Myers Floors & Interiors for your countertop?
First choice granite slabs. Not all granite is equal. If an estimate sounds too good to be true, it may be commercial or second-quality material, containing some visual and/or physical imperfections.
Nearly 50 colors of granite and quartz stocked at our fabrication partner, with access to thousands more slabs to find that perfect piece.
Opportunity to hand-select slabs and approve slab layout before fabrication.
Five complimentary edge choices, with additional options available.
State-of-the-art CNC equipment for precise, uniform edges. No hand finishing.
An ever-changing selection of remnants available for vanity tops and smaller projects.
Sink and faucet packages available.