Flooring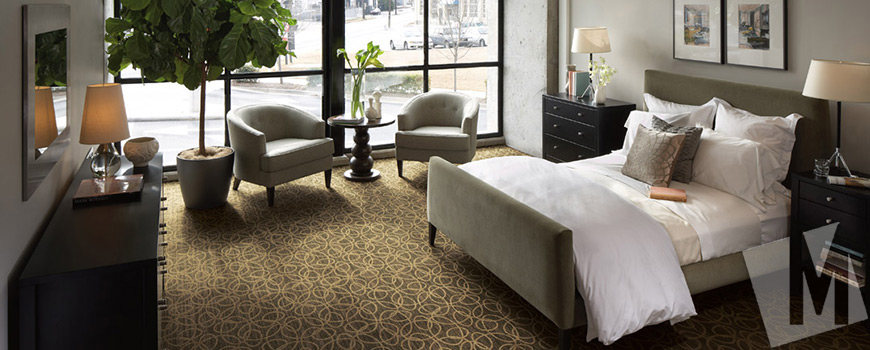 Function with a Focus on Fashion
The foundation of a great room is a beautiful floor. It has to be practical, yet should add to the overall design and feel of your room. No matter what your style, we've got a material to suit your needs. As a truly independent retailer for over 45 years, we hand-pick our selection of carpet, wood, bamboo, cork, tile and linoleum based on design and quality to provide a product mix that offers you value as well as style.
In-house installation
At Myers Floors & Interiors, you work with our employees from start to finish. We help with material selection, come to your home to take measurements, discuss your project and install the materials.
Recycled, Repurposed, Renewable
Looking for sustainable? From today's linoleum to natural fiber carpets to wood planks made from reclaimed Kentucky horse farm fencing, we have an extensive selection of eco-friendly flooring.
A 45+ Year Tradition
For nearly half a century, Myers Floors & Interiors has been synonymous with quality flooring and tilework. Visit our Design Center and discover what makes us different.
Internet Policy
Flooring and tile can be some of the largest investments in your home, and we believe our clients should have the opportunity interact with the materials, to feel textures and see true colors, so we do not sell flooring and tile via the internet. All flooring is not created equal, and you can't compare quality on a screen. In addition, many manufacturers will not warranty products purchased over the internet. We encourage you to stop in our Design Center, talk with us about your project and explore our selection of materials.
We were very pleased with the installation quality and workmanship and will recommend Myers Floors. 

D. Waltz, Hanover