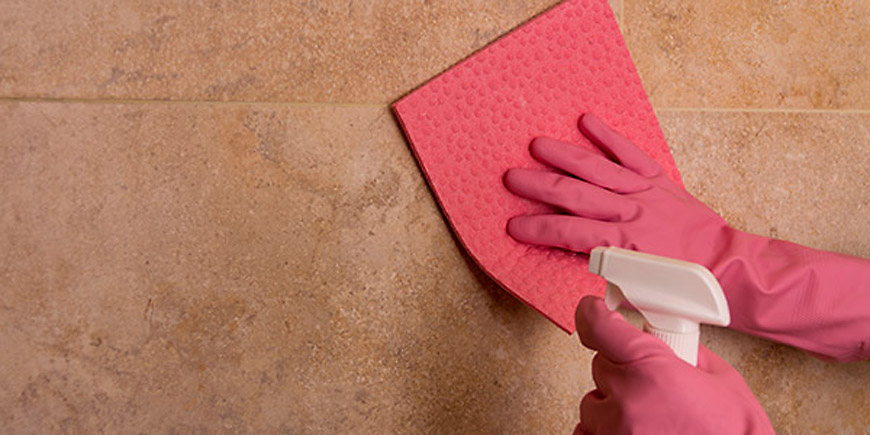 Porcelain tile is one of the most durable, long-lasting flooring materials available. Here are some tips to keep tile floors looking new:
Use door mats to prevent dirt from being tracked onto the floor.
Clean up spills as soon as possible.
Vacuum or sweep with a dry dust mop to remove any loose dirt, pet hair or other surface debris.
Lightly damp mop the floor with clean, warm water for routine maintenance. If a more thorough cleaning is required, use a mild pH neutral cleaner.
Rinse thoroughly with clean water. Do not allow dirty water or cleaner to dry on the tile or in the grout joints.
For heavily soiled areas, use a tile cleaner and scrub with a nylon pad or bristle brush if needed.
Do not use acidic, oily or abrasive cleaners, ammonia, bleach, or wax.