No matter how beautiful the tile, or how meticulously installed, if your shower isn't waterproofed, it's likely to eventually fail.
Grout, whether cement based or epoxy, and caulk do not prevent moisture vapor from migrating behind tile. When water gets in the wall cavity, wood studs can rot, and mold can grow. To prevent this, make sure your shower is properly waterproofed.
There are several ways to keep what's behind your tile dry. Waterproof membranes, waterproof building panels, and cement board with a vapor barrier can all prevent moisture from entering the wall cavity. All elements of the shower, including curbs, seats and niches must be waterproofed as well.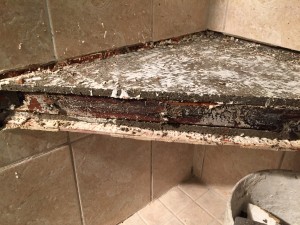 A homeowner recently contacted us to look at a shower in his newly-purchased home. We discovered the seat was constructed of wood and covered with cement board but never waterproofed. It leaked, and the rotting seat had to be removed.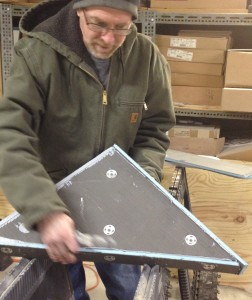 We constructed a new seat with waterproof building panels for the homeowner. Once sealed, we installed and tiled it.