Wood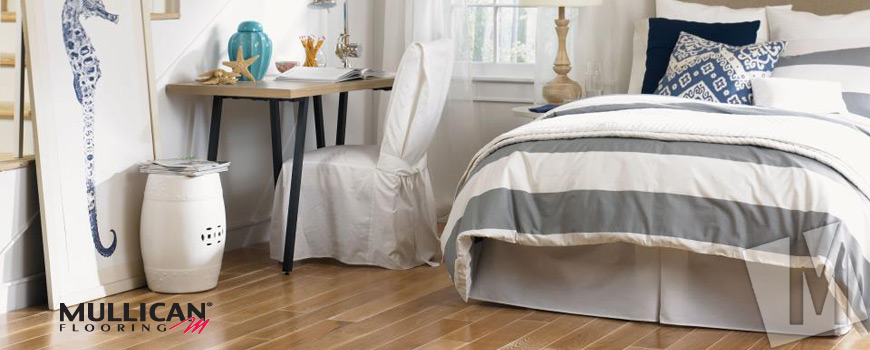 Add warmth, character and value to your home with a hardwood floor.
The elegance, simplicity and versatility of this natural material enable it to conform to nearly any taste and décor.
Visit our Design Center to see, touch and experience the beauty that hardwood flooring offers. We've hand selected a mix of traditional and contemporary styles, ranging from old world distressed planks to loft-chic, high-gloss finishes.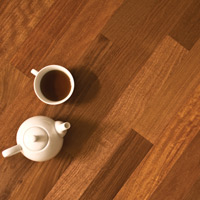 No other flooring material matches the warmth and character of hardwood, whether you want contemporary fashion-forward or the organic look of an oil finished floor.
You'll find dozens of combinations of species, colors, sizes and finishes displayed in a gallery-like setting to simplify the selection process. From North American oak, maple and walnut to exotics including lyptus, tigerwood and Brazilian cherry, we have a floor to complement any room.
Looking for sustainable flooring?
We have an every-growing selection FSC-certified hardwood and reclaimed flooring, including specialty lines milled from post-agricultural trees and old Kentucky horse farm fencing.
All of our floors are installed by our own full-time craftsmen, providing you with peace of mind that the job will be done right. And we offer turnkey service, including trim work, custom transition pieces and hardwood stairs.
Relocating and renovating are extremely stressful experiences. But thanks to everyone at Myers Floors & Interiors, our stress level was kept way down. The showroom has a seemingly endless supply of flooring options. I would have been completely lost without their guidance and suggestions. And their constant updates on the progress of our job were greatly appreciated. The guys who worked on our house – Mike, Ed, James and Willis, were professional, committed, focused and very personable. I miss having them around! We love our "new" house with the beautiful touches added by the Myers crew. We'd definitely hire them again and highly recommend them to anyone. 

the Duttons, Littlestown